Berge Veterinary Consulting BVBA offers: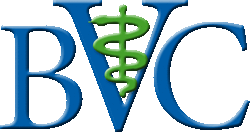 Preventive animal health and welfare management
Epidemiological and statistical expertise
Clinical trials: design, implementation, statistical analysis, reporting,
Biosecurity on farm
Salmonella control and reduction
Antimicrobial resistance & antimicrobial reduction programs
Review and analysis of scientific literature
Presentation and publications


---
A practical veterinary epidemiology approach
Dr Catharina Berge, owner and veterinary consultant of BVC, is a veterinarian with extensive knowledge and skills combining the real life animal husbandry with epidemiological perspectives of animal and public health challenges. She can explain challenging and complex problems in simple terms, without reducing the true complexity of our ecosystems in food animal production. Dr Berge works with everyone from individual farmer to agricultural/pharmaceutical industry to national level policy makers in her mission to improve animal welfare and health while protecting public health. Dr Berge provides services to businesses in animal nutrition, pharmaceutical industry, research organizations as well as public organizations and universities. As scientific advisor at the University of Ghent, she has continual contacts with the academic world, and actively involved in academic initiatives such as lecturer in the
Summer course in Epidemiology
. Dr Berge has developed and is actively involved in several programs to reduce inappropriate antimicrobial use through projects ranging from
individual antimicrobial reduction audits on farms
to assisting AMCRA (the Belgian centre of expertise in antimicrobial use and resistance). She has special expertise in pre-weaned calf health and optimizing heifer rearing to achieve optimal future productivity on dairies. Other areas of competence and work includes gut health in poultry and pigs, ketosis in dairy cows, alternatives to antimicrobials in production animals, Salmonella control, and feed supplements.
See what customers say about Cat:






Click Here